Amulet's J'Adore
J'Adore is our newest Queen. She was born on the 6th of May 2022. She is a Blue Bicolor. She is very social and loves to play and cuddle. At night she will sleep at the foot of the bed of our youngest son.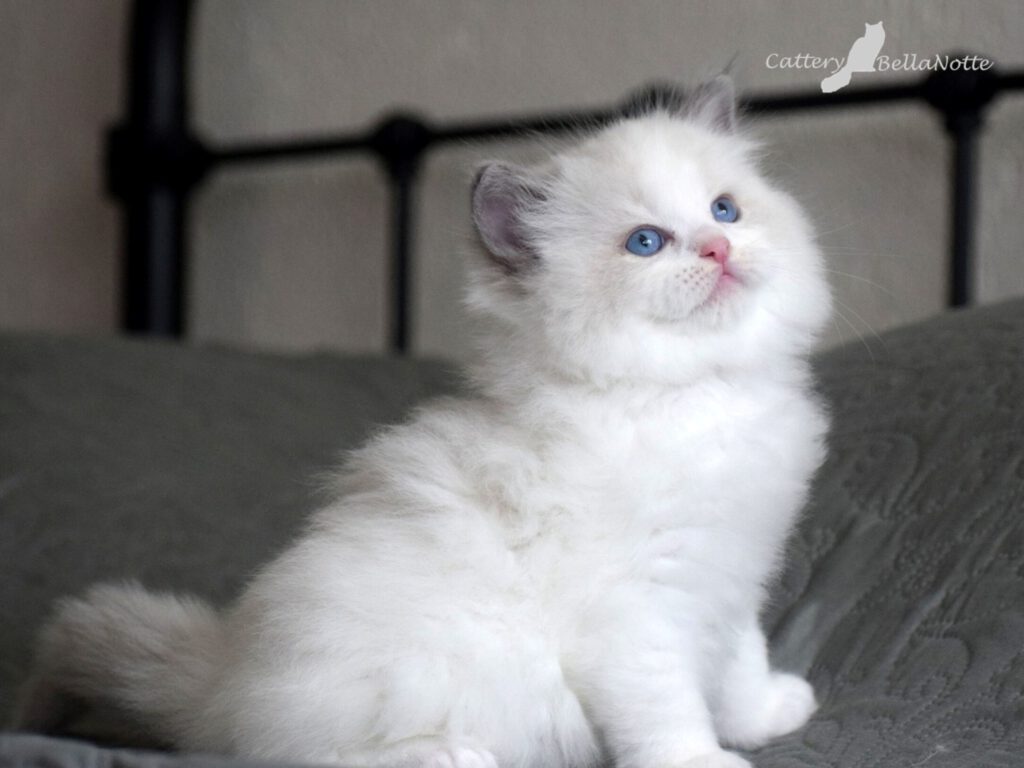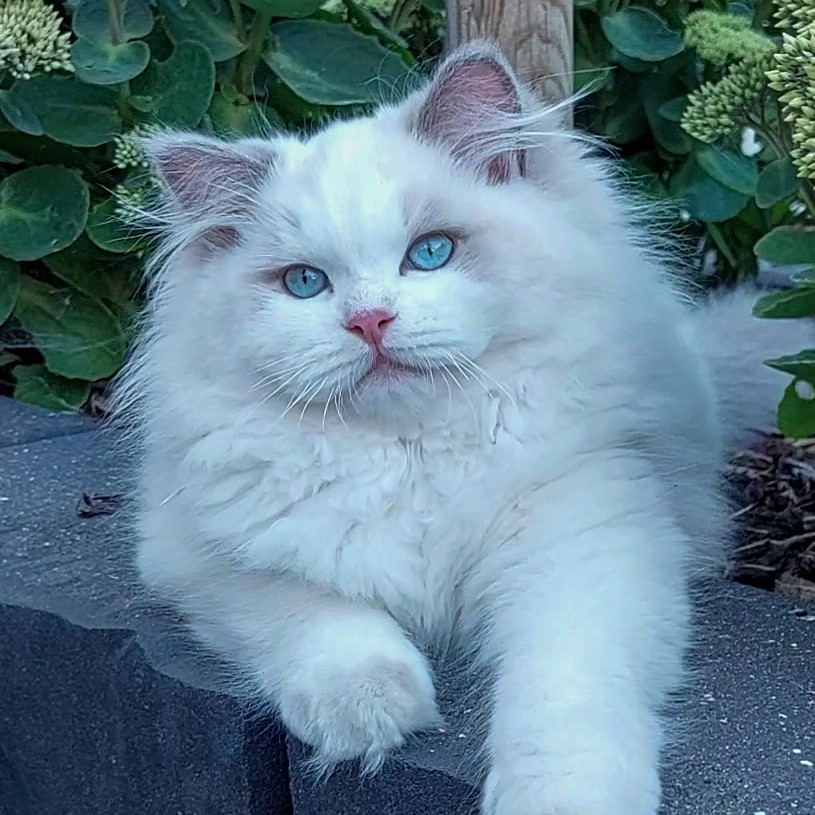 Amulet's Vayenne
Vayenne is Blue Bicolor female, born the 10th of April 2021. she has a super personality. she is very social and loves to play with her sisters and our children.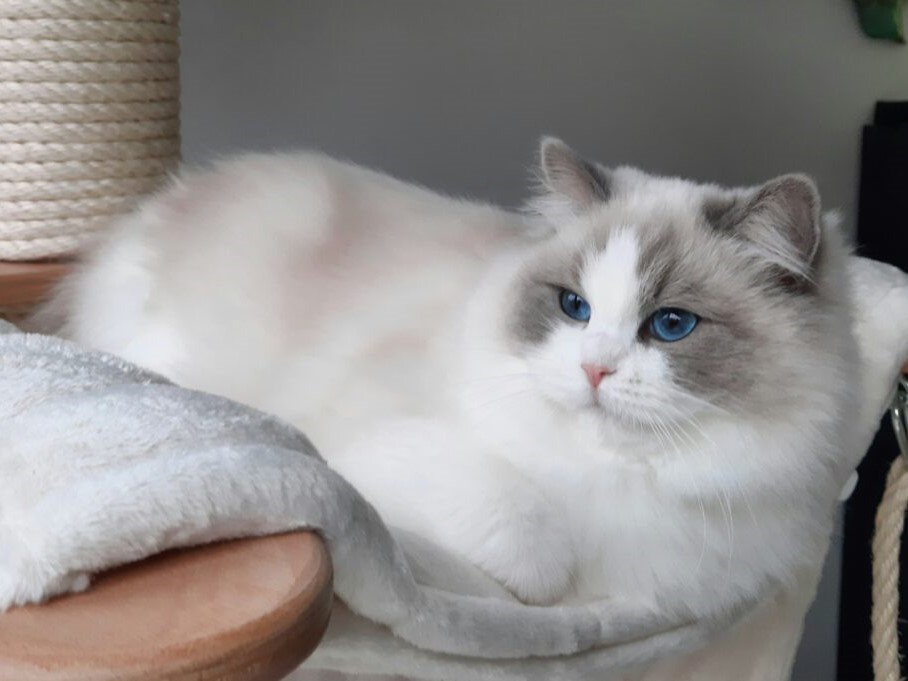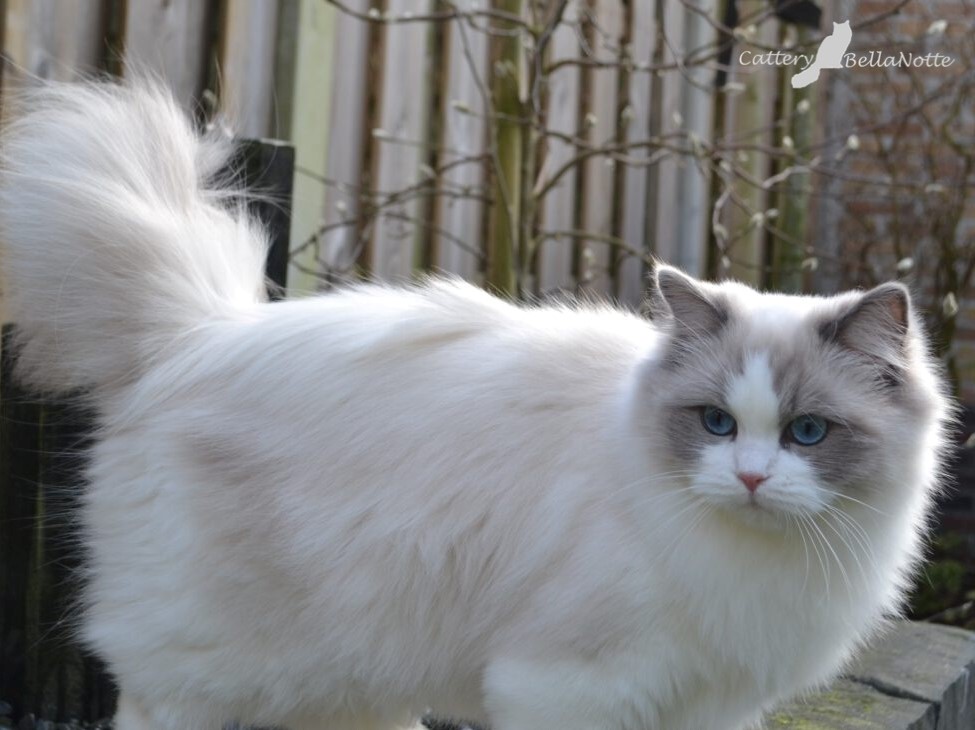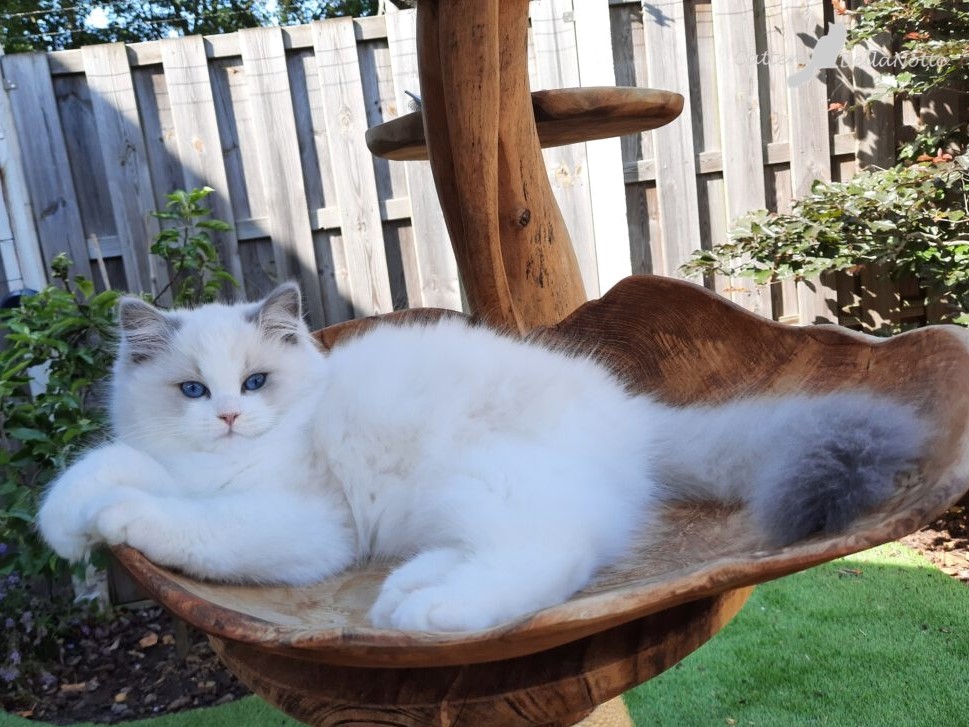 Tajeschidolls Fleur
This is Fleur. She was born the 10th of June 2020. She is a Seal Bicolor Tortie. Fleur loves to go exploring in our back yard.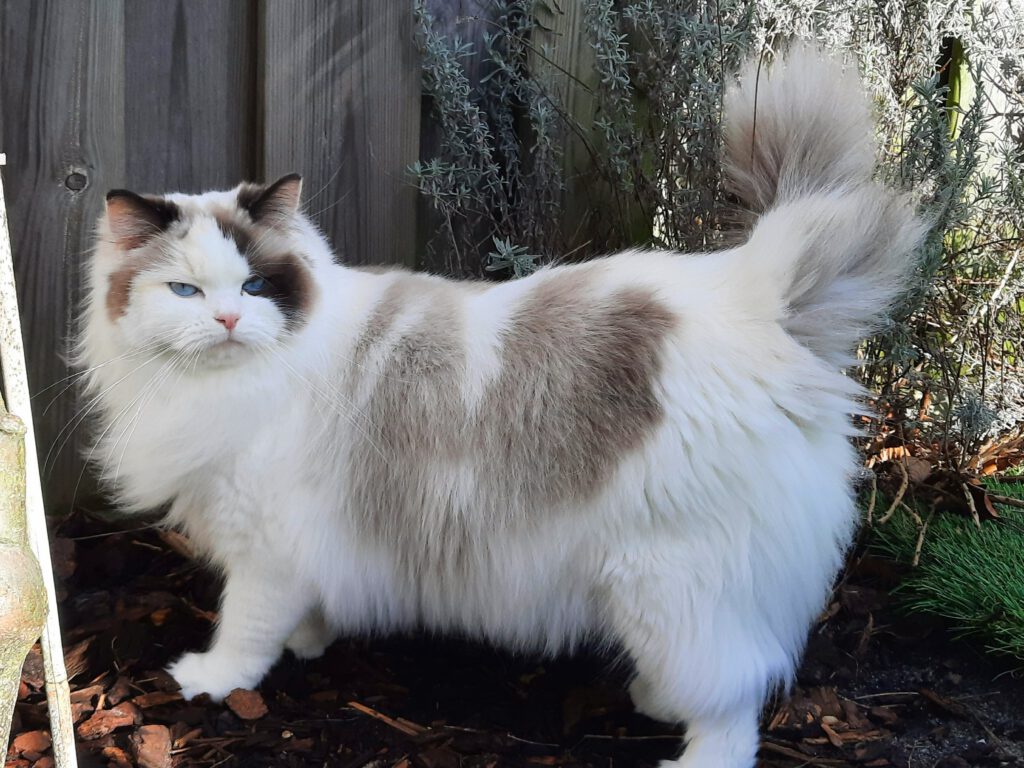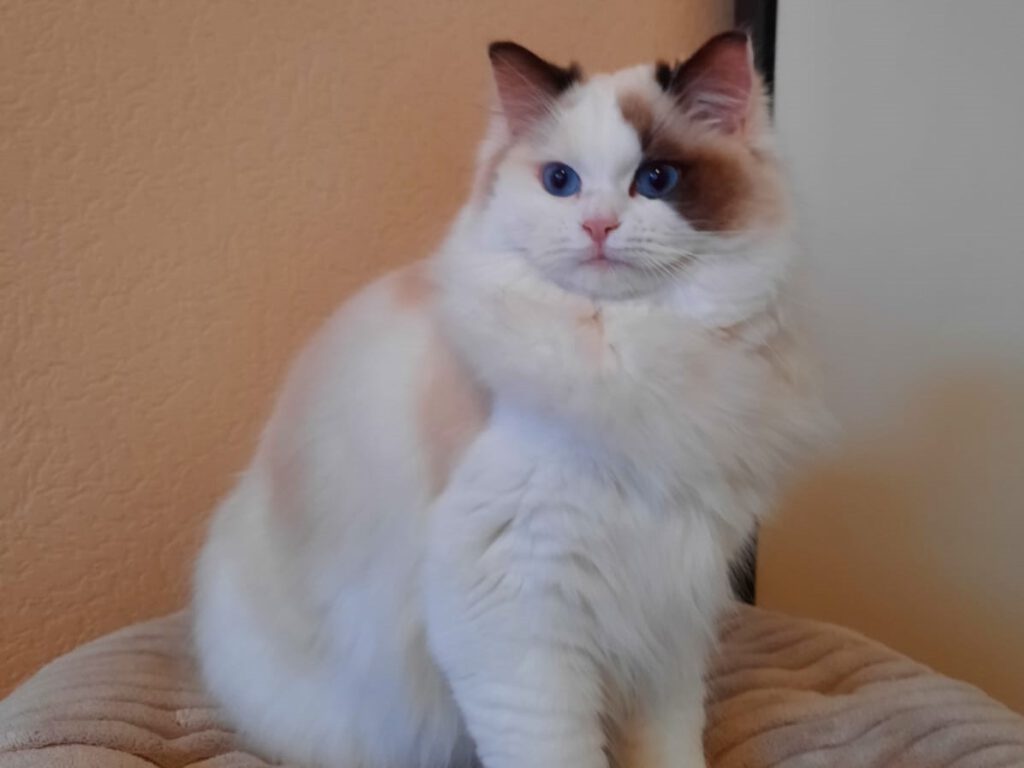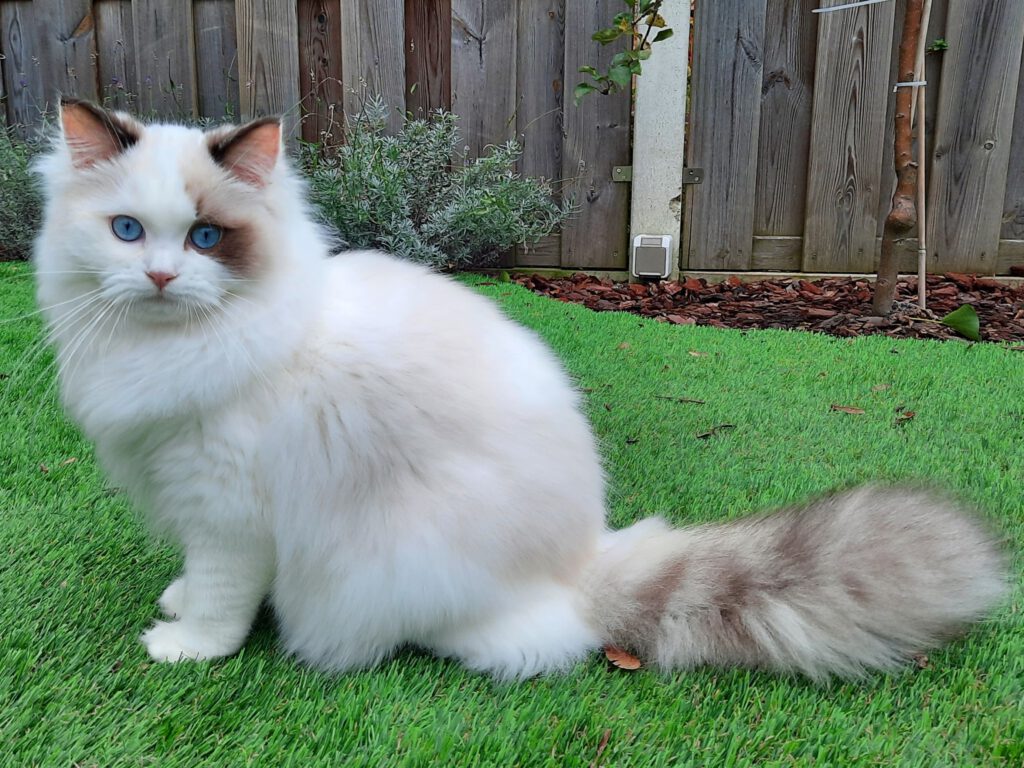 Tajeschidolls Cassiopea AKA Minoes
Minoes is born on the 22th of March 2020. She is a Blue Bicolor. She has a very soft and kind personality and is an excellent mother to her kittens.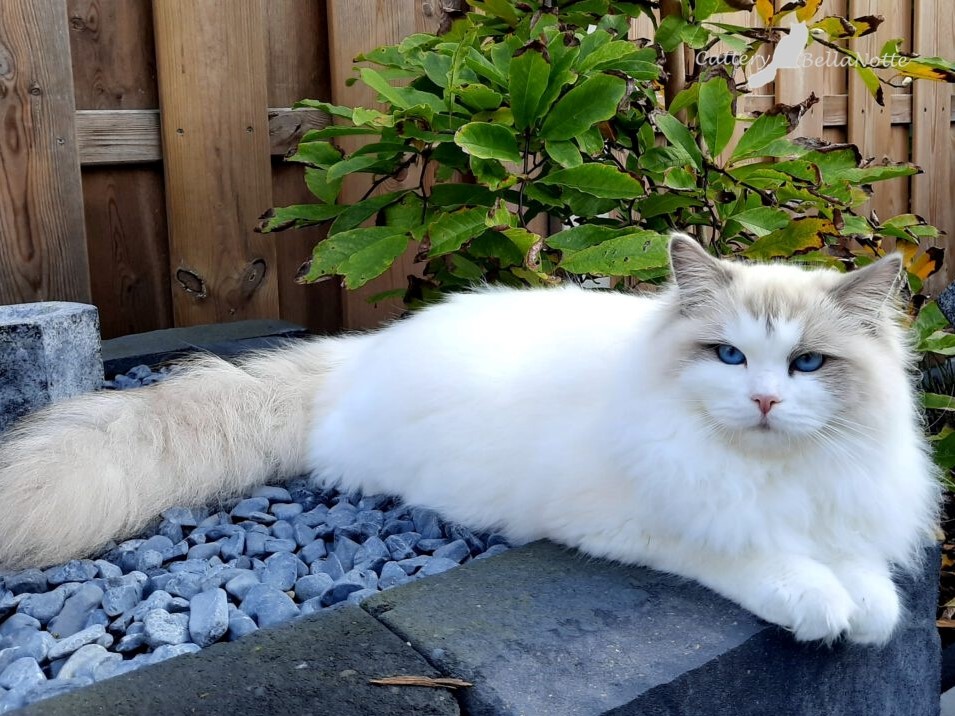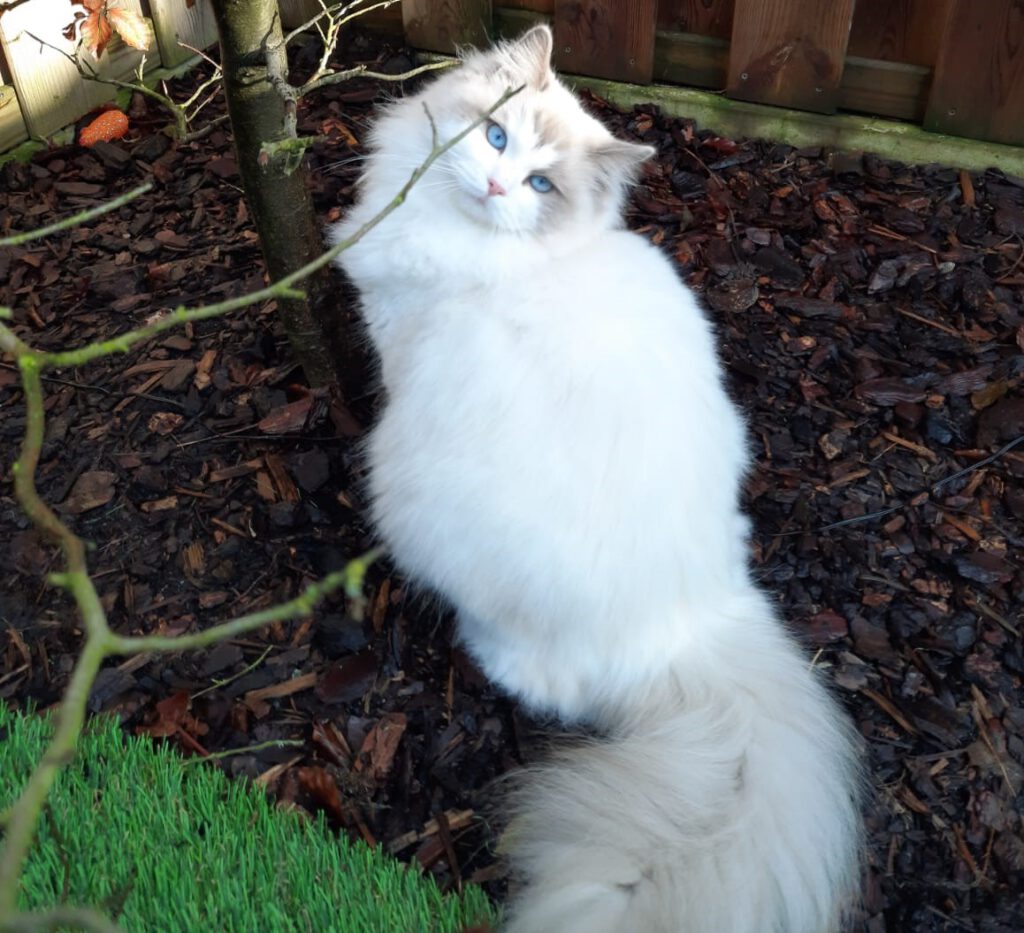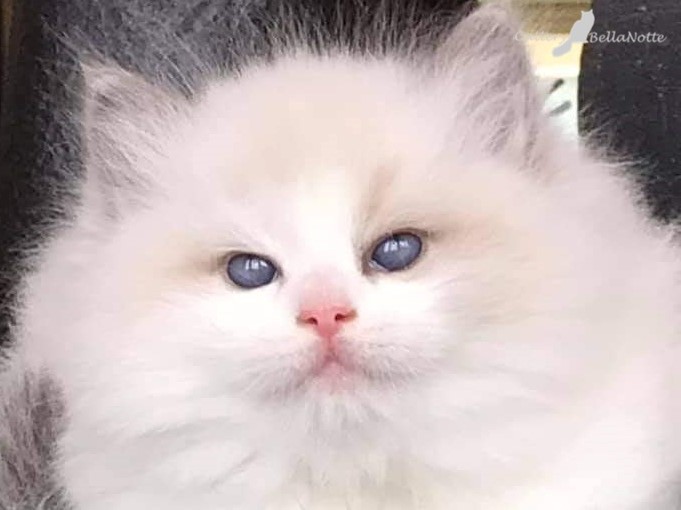 Amulet's Tjinta aka Baby
Baby was the matriarch within our cat family. With her 14,5 years she was already an elderly lady . She was a Blue Lynx Mitted. She acted like a real Diva every now and then and would certainly not let her be fooled. Unfortunately her health deteriorated quickly and she passed away end December 2022. She will be surely missed.